We're back with our weekly legislative recap! Let us know what you think about the new format and of what's going on in Montgomery!
In this week's Top Six, we take a look at two bills that passed with API's support, the gambling bill, and more. 
1. Two of API's RESTORE Alabama Plan bills get final passage.
It's been almost nine months since API initially called for bills like SB30 and HB170 to be passed in a special session of the Alabama legislature. Well, Governor Ivey never called a special session and the legislature had to wait until the 2021 Regular Session to pas
s any bills related to the coronavirus crisis. SB30 protects Alabama businesses from frivolous coronavirus-related lawsuits and HB170 makes sure federal relief funds won't be taxed on this year's filings, while also modernizing the tax code of Alabama into one more attractive to business and investment. SB30 passed the Senate by a vote of 28-1 and in the House by a vote of 86-4. HB170 passed both houses unanimously. They are expected to be signed by Governor Ivey soon.
2. A lottery and gambling bill (with a lot of problems) was filed and debated.
At 5 pm on Tuesday night, Senator Del Marsh dropped his comprehensive lottery and gambling legislation in the Alabama State Senate. Reporters across the state (and API staffers) scrambled to be the first to take a look at everything that is included in this omnibus legislation. The bill, as currently written, creates an Alabama lottery with proceeds that would go toward college scholarships for in-demand fields and jobs. It also would legalize full casino gambling at several newly approved locations, as well as the approval of a brand new gambling facility owned and operated by the Poarch Band of Creek Indians. API has been directly involved with legislators on this bill and, on Wednesday, API announced that SB214, the gambling legislation, would be added to our legislative scorecard as a "NO" vote. We also requested a series of needed amendments.
3. Separation of powers bills need more movement. 
API has recognized that the balance of power is out of balance in Montgomery. Following a year of emergency edicts from the governor and state health officer, you might think there'd be some impetus by the state legislature to regain its authority back from the executive branch. Thankfully, SB97, which requires the legislature to approve emergency orders after 14 days, has passed the Senate Judiciary committee. This bill needs to be prioritized once the legislature comes back from its break and is back in session on February 23rd. Representative Becky Nordgren's bill (HB21), which would allow the state legislature to call itself into session (36 other state legislatures can do this), has not been approved yet in committee. These are both incredibly important bills and the legislature should prioritize them.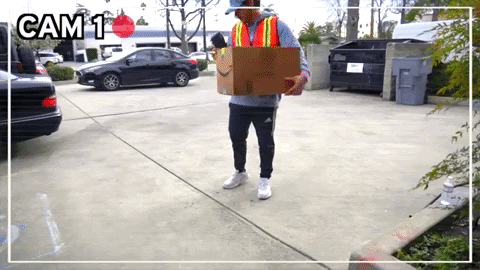 4. Wine and Beer: Coming to a Front Porch Near You
A bill by Senator Jabo Waggoner (R-Jefferson and Shelby Counties) that would allow for home delivery of alcohol passed the State Senate on Thursday by a vote of 26-3. Companies seeking to engage in alcohol delivery in Alabama would have to get an appropriate license from the state. The bill now goes to the House of Representatives.
5. Remember civil asset forfeiture? It's back, and in a bipartisan way!
In 2018, API worked diligently with interest groups and legislators from across the political aisle to get meaningful civil asset forfeiture reform passed in the State House. Civil asset forfeiture, as a quick reminder, is a process by which law enforcement may seize your personal possessions. Civil asset forfeiture has been abused in well-documented ways in Alabama (just google "Castleberry civil asset forfeiture" and you'll see what I mean). A new bill sponsored by Senator Orr (R-Decatur) and co-sponsored by three other Republican senators and two Democratic senators has the chance of bringing much needed and permanent reform to our state. Big news!
6. Ban on transgender surgery for minors passes Senate committee.
A bill by Senator Shelnutt (R-Trussville) that would ban transgender surgeries and hormone therapy on minors passed committee this week and is headed to the full Senate. LGBTQ groups oppose the bill and are promising to fight it.
Other things that you might want to know about:
After two weeks in the State House, the Alabama legislature is taking a week-long break to consider its Covid protocols and whether or not the novel coronavirus is spreading while they are in session. Legislators have been included in the next vaccine phase for Alabama's notoriously slow vaccine rollout. Legislators will return to the State House on February 23rd.

A bill that would repeal the Alabama Memorial Preservation Act has been sent to a subcommittee. We'll keep you updated if this moves.
House Bill 192, sponsored by Rep. Bill Poole (R-Tuscaloosa) and Sen. Greg Reed (R-Jasper), passed. The bill updates the state's economic development incentives. The governor is expected to sign it shortly.
Talk to you in two weeks!