We're back with another weekly legislative recap! Let us know what you think of what's going on in Montgomery!
In this week's Top Five, we get an update on the medical marijuana bill, the gambling and lottery legislation, and more!
1. Medical Marijuana bill passes the State Senate…after only 15 minutes of debate.
On Wednesday afternoon, the Alabama State Senate met to debate one bill – SB46, the medical marijuana bill. Legislative work began at 4 pm and by 4:34, the medical marijuana was approved by a vote of 20-10. The Alabama State Senate had passed this bill for the last two years, but this year's 15 minutes of debate is one of the quickest turnarounds we've seen for controversial legislation in a long time. Senators who voted against the bill were Senators Allen, Butler, Givhan, Holley, Orr, Reed, Roberts, Scofield, Shelnutt, and Stutts. It now goes on to the House where it faces considerably more opposition.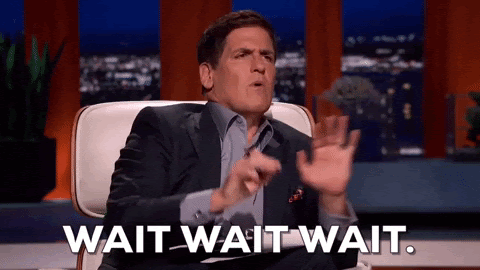 2. The lottery and gambling bill is delayed.
Going into this week, Senator Marsh's comprehensive lottery and gambling bill (SB214) was expected to be debated in the Senate on Tuesday and voted on the same day or on Thursday. Over the legislature's week off, however, it appears that the legislation lost some of its support as gambling interests took issue with the legislation's choosing of five legal locations for casinos, among other concerns. Senator Marsh has said that he is delaying bringing the bill up in the Senate for two weeks as he works on a subsitute that satisfies enough parties and garners enough votes for passage.
3. Born-Alive Abortion Survivors bill advances.
The Alabama House Judiciary Committee on Wednesday approved a bill that requires physicians to provide the same standard of care to babies born during an attempted abortion as those born otherwise. Rep. Ginny Shaver bill's is based in part on a 2019 bill by U.S. Senator Ben Sasse (R-NE) that failed to gain traction federally. The bill now goes to the full House.
4. Governor Ivey calls the legislature a "herd of turtles." 
On Alabama Public Television's Capitol Journal, Governor Ivey late last week discounted the Alabama legislature's role by referring to them as a "herd of turtles" that "you don't need" in an emergency. API issued a response and cartoon, both of which you can view here. The TLDR on our response is that Governor Ivey went too far and revealed that she didn't view the legislature as essential as the executive branch to governance. API supports two bills that demonstrate the importance of the legislature that would restore the balance of power if passed and signed into law.
5. Transgender bills are moving along.
Somewhere, the ACLU is very angry. A bill that would ban transgender surgeries and hormone therapy on minors passed the House Health Committee on Wednesday. A Senate version of this bill, SB10, was approved in committee earlier this month. Now that bills have passed in both house's committees, either house can pass a version and send it to the other house for final passage. Another bill related to transgender issues, HB391, has passed committee in the House. The next step for this bill, which disallows public schools from going to or participating in sporting events in which organizers allow transgender students to compete against students of the opposite sex (co-ed sports are exempt) is debate in the full House. Listen to our podcast on these bills here.
Other things that you might want to know about:
Only 19 states require kindergarten for public school students before entering the 1st grade. A bill that would add Alabama to that list has passed the House of Representatives.

A House version of the alcohol delivery bill, which was approved in the Senate earlier this month, has been approved in the House Judiciary Committee and is headed to the full House for final passage. It will likely be substituted for the Senate version to avoid having to send the House version to the upper chamber.
Talk to you next week!