Week Nine is in the books! Let us know what you think of what's going on in Montgomery.
This week we've got big updates on gambling, marijuana, and more!
1. Gambling is resurrected in the lottery bill and passes the Senate.
On Tuesday, the Alabama State Senate took up a bill by Senator McClendon (R-Springville) to allow a state-run lottery (if approved by the people). On the floor, as the legislation was being debated, the measure morphed into one that would allow casino-style gambling and sports betting, on top of the original lottery proposal. The Montgomery Advertiser said the bill, which passed by a vote of 23-9, was "possessed by the spirit of legislation the Senate killed in March." SB214, the bill in reference, failed by a vote of 19-13 last month. Large sections of the new bill, SB319, are word-for-word identical as the rejected measure.
2. Medical marijuana bill gets favorable report from second House committee.
Thursday morning, the House Health Committee voted to approve SB46 on a voice vote. The bill had received a hearing on Wednesday, and the quick turnaround may signal a House ready to vote on the bill. If you're wondering why a conservative might oppose this legislation, just know its not really about marijuana. API's opposition, instead, has been because it creates a new government entity, flies in the face of the Fourth Amendment (no unreasonable search and seizure), among other reasons not related to cannabis itself. The bill now goes to the full House. If it passes there, it will go back to the Senate for a final vote.
3. Senate gives OK to bill banning biological males from competing with biological females.
After a long and impassioned debate, the Alabama Senate approved HB391 by a vote of 25 to 5. HB391 prohibits Alabama public K-12 schools from participating in events that allow athletes to compete against students of the opposite sex unless the sport is intentionally co-ed. The bill now goes back to the House for concurrence or a conference committee. 
4. Telling the federal government "no".
A bill by Senator Gerald Allen that would prohibit the state from enforcing any executive order or act that "regulates the ownership, use, or possession of firearms, ammunition, or firearm accessories" passed the Senate Thursday morning. The bill was the target of an attempted filibuster on the way to its 21 to 5 vote. It now goes to the House.
5. Incentives for rural teachers could be coming soon.
SB225 by Senator Larry Stutts (R-Tuscumbia) would set up scholarships specifically for students with plans to be STEM or special education teachers, as long as they commit to working in rural Alabama for at least five years. The bill passed the Senate  Education Policy Committee Wednesday. It is still early in the legislative process and will need to move quickly for it to become law this session.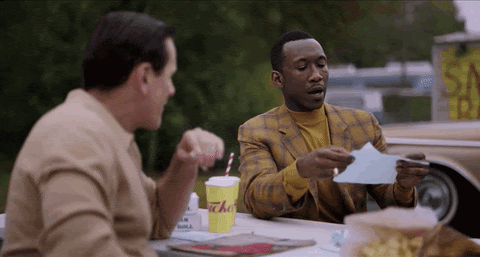 6. Bill to rebalance the balance of power stalls in the House.
Last week, the bill requiring legislative approval of states of emergency after 120 days passed in the Senate. This week, Republican legislators in the House decided against moving a version of this bill sponsored by Rep. Mike Holmes (R-Wetumpka) forward in committee. Rep. Chris Pringle (R-Mobile), who opposed the bill to allow the legislature to call itself into session, also opposed this bill. "You can't get a herd of turtles together to make a decision during an emergency," Pringle said. I've heard that line somewhere…
Another thing that you might want to know about:
SB172 passed committee this week, a bill which would give a lump sum to retired teachers, $2 for every month working as a teacher or $300, whichever is greater. It is still in its chamber of origin and has a long way to go.
Til next time!