1. Parent's Choice Bill introduced, passes committee in the Senate.
We've got some great news to start off this year's gif-filled recaps. Tuesday, Senator Del Marsh (R-Anniston) introduced the Parent's Choice Act (PCA), a school choice bill that will offer education freedom to every student in Alabama. The bill, to be sponsored by Rep. Charlotte Meadows (R-Montgomery) in the House, is what some school choice advocates might call the "ultimate" school choice bill as it gives unprecedented power to parents to decide what their children's education looks like. On Wednesday, the bill received a favorable report from the Senate Education Policy Committee without any vocal opposition in the voice vote. That said, there was a potentially problematic amendment added in committee with nebulous language that could severely weaken the bill. Our hope is that this amendment is taken off or clarified in the full Senate to ensure parents have the most freedom possible. To learn more about why this bill may be such a game-changer, read our recently released op-ed, available here.
2. Tax cut bills get approved in committee.
SB18, a bill that would exempt the first $10,000 of some retirement distributions, and SB19, which increases the optional standard deduction (along with a few other tax changes), both were approved in the Senate Finance and Taxation Committee. Both are sponsored by Senator Arthur Orr (R-Decatur) and together would save Alabama taxpayers between $42 and $57 million a year that would otherwise go to the Education Trust Fund, which had a $7.7 billion budget last year. That's around, if we assume the more liberal estimate, a .7% cut to that state budget.
3. Alabama Senate approves bill to block $87.7 million tax increase. 
The Alabama Senate Thursday passed legislation by Senator Dan Roberts (R-Mountain Brook) that ensures that Alabama families will not get taxed for receiving benefits through the increased federal child tax credit program. The bill, which passed unanimously in the Senate, will be sponsored by Rep. Jim Carns (R-Vestavia Hills) in the House.
4. Constitutional carry bill passes committee.
The Senate Judiciary Committee Wednesday approved a bill, SB1, sponsored by Senator Gerald Allen (R-Tuscaloosa) that would end the state's concealed carry permit requirement.  Alabama is not the first to consider such an idea, with many states, including Texas, Vermont, Tennessee, and New Hampshire not requiring concealed carry permits. The bill now goes to the full Senate.
5. Bill that would ban holding your cell phone while driving passes House committee.
HB24, sponsored by Rep. KL Brown (R-Anniston), would ban a person from watching, recording, or taking pictures or videos while driving and from holding their cell phone altogether while the car is in motion. The bill has exceptions to the prohibitions, some that are mildly subjective and specific – i.e. you can hold your phone as long as you are only swiping once to do something. Regardless, the bill received a favorable report from the House Public Safety and Homeland Security Committee Wednesday. It now goes to the full House.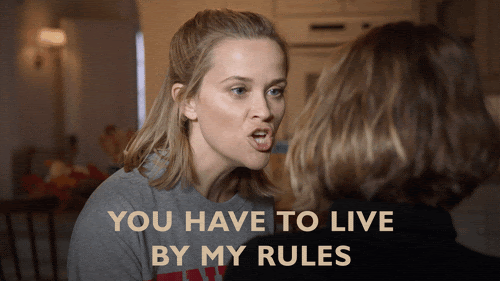 6. Forced patriotism appears to be a priority this session.
Ah, forced patriotism… you gotta love it. The Senate Thursday approved SB42, a bill by Senator Chris Elliot (R-Baldwin County) that would force homeowners and condominium associations to allow the state flag to be displayed. So much for making sure the government doesn't tell private parties what to do. Meanwhile, SB127 by Senator Gerald Allen (R-Tuscalossa), would require all public schools to play the national anthem at least once a week and at every sporting event. It received a favorable report in the Senate Education Policy Committee Wednesday. Regardless of your opinion, the fact that such bills appear to be a priority is telling. Be prepared for legislators to talk about their record protecting our flag and national anthem on the campaign trail. 
7. Bill that would ban transgender surgeries or hormone therapy for minors is back.
Last year, a bill that would ban transgender surgeries or hormone therapies from being conducted or given to minors made it through much of the legislative process. It did not, however, pass both chambers. The bill is back this year and is sponsored again by Sen. Shay Shelnutt (R-Trussville). We'll keep our eyes on this one.
8. Orr files bill aimed to increase math scores.
Senator Arthur Orr (R-Decatur) has filed a major bill that hopes to improve math education in the state's public school system. In addition to requiring state intervention in schools that are underperforming in math, the bill would actively prohibit common core standards from being adopted. The bill has not yet been approved in committee in either house.
Lots happening in Montgomery. We'll keep you updated. 'Til next time!